10 good reasons to hire a mover

Moving is not a task most of us look forward to. Whether it's simply moving a home from one part of town to another or moving halfway around the world, it's an irritating and tedious process. Many people take sick leave to complete it!
The process can be made easier by hiring a professional moving company. Here's why you should hire a mover.
Relieve stress and anxiety
Moving is a stressful event that puts a lot of pressure on you, especially when planning a move. Whether it's your first or tenth time, moving into a new space is always a daunting experience. It can make you feel anxious or unsure of what to expect when you arrive at your destination. You may feel overwhelmed by all the preparation work that is required before you can even begin to load your truck for transport.
By hiring professional movers, you won't have to worry about handling heavy boxes or whether your items are packed properly. Rest assured that once you hire a reputable mover, you won't have to worry about transporting your items.
Packing and unpacking takes time, a precious commodity we don't have enough of. Let the professionals take care of everything while you focus on other things that need to be done during your move. The less time you spend packing and moving, the more productive you will be.
Avoiding injuries on the move
Today's world is fast-paced and highly competitive. Things have to be quick and easy or you'll get nowhere. Packing your things into boxes takes time. Any extra time spent preparing for the move means less work done in the office.
Moving companies provide experienced movers who are qualified professionals in heavy lifting, capable of packing and moving items of all shapes, sizes, and weights. They know how to handle fragile items and pack them using proper packing materials and moving equipment, ensuring that they remain safe during transport.
This way, you won't have to worry about injuring yourself while handling heavy furniture at home. In addition, professional movers use a variety of tools and equipment to make their job easier, from bubble wrap to dollies. They can help you make the move less painful.
Avoiding breakage of your belongings
If you're moving into a new house or apartment, there's always the risk of damage to your furniture. If you pack your furniture yourself, you won't know how much padding to use to place fragile items in the boxes.
In addition, careless handling of bulky items can cause unnecessary scratches on walls, doors and other parts of your property. Moving companies offer adequate protection for all items being transferred during the move and use proper packing services and materials, so nothing gets damaged in the process.
A professional mover knows exactly what types of protective measures need to be taken for each item being moved at any point in the process. They also know how to pack and unpack items, ensuring that they don't suffer any damage during transit.
Avoid driving a large moving truck
Even if you rent a moving truck, it can sometimes be difficult to drive such a large vehicle. For example, backing up a moving truck with a full load is very difficult. A professional mover has done this many times, and knows how to drive the vehicle properly so as not to damage your belongings.
If you've never driven a large moving truck before, you also run the risk of damaging your belongings during the move. While renting the truck may save you time, you could end up spending more money.
Insurance for moving your belongings is included
Another thing to consider when you hire professional movers is that moving companies offer insurance. Because your belongings are being moved by a professional company, you don't have to worry about insuring your items in case they are damaged in transit. This way, your belongings are protected against any accidents that may occur during the move and you can save money on insuring your items separately.
Any damage or loss will be covered by the moving company's insurance policy. You can be sure that your belongings will arrive safely at their destination, without having to worry about liability issues. One less thing to worry about!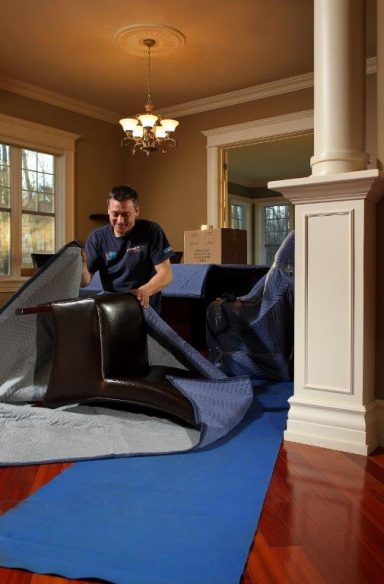 Avoid delays in moving
One of the biggest benefits of hiring a moving company is that you can avoid any delays in arriving at your new location. This way, there will be no delays in the delivery of your belongings, and you won't have to worry about them being left on the side of the road for hours waiting for a delivery truck.
Don't bother your friends
When you move into a new home, you will most likely ask your friends and family for help. They may be more than willing to help you, but sometimes they can't because of work or other reasons. It's also a lot of work for them: loading and unloading the truck, driving it around town, and all that just to make your move less stressful.
It is better to ask your friends to help you unpack the boxes, which is much less demanding and painful to do.
A quick move
Moving is often a long and tedious process, which is why many people hire movers to make the moving time as short as possible. If you have to do all the work yourself, the move will probably take more than a day. You will spend all your time doing endless loads of packing and moving items from one place to another. If you hire a mover, they will help you pack everything efficiently.
Hiring a mover is a cost-effective way to make your move less stressful. You can be sure that your belongings are being moved by experts who have been doing it for years. They will load and unload everything quickly, without damaging your valuables. Moving services provided by experienced movers ensure that your belongings are packed and transported efficiently, making long distance moves quicker and smoother.
Would you like to hire a mover you can trust? Contact us for a quote.