How to reduce moving costs by using a professional mover?

So, are you moving? There's always a lot of work to do when moving! It's not easy and it takes a toll on your body, no matter how you plan it. A move involves packing, cleaning, unpacking, and then putting things in their place.
If you are moving with only a few boxes or as part of a job transfer, there are ways to reduce the cost of your move that will save you money.
Most movers are paid by the hour, so it is important to understand that the price presented in the quote is an estimate of the number of hours required multiplied by the hourly rate. The hourly rate is presented in the quote in case more time is needed to complete the move. The hourly rate varies between companies and the number of movers required.
Therefore, it is important to plan your move, to avoid paying movers for unnecessary hours.
Find a local moving company
It is important to find a local company. If the company is located within an hour of your home, you will likely be charged for the round trip to the company's starting destination.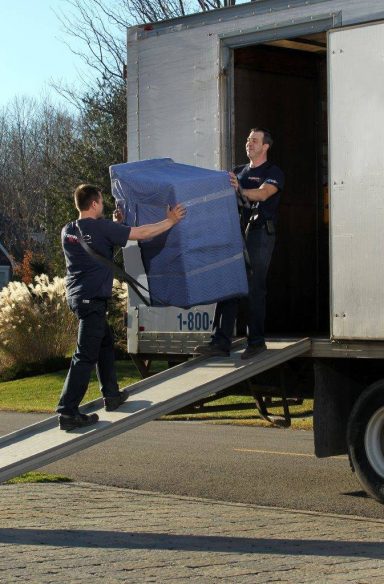 Make a plan
Making a plan will help you avoid unforeseen events on moving day and will help you prepare for the move. We suggest you make a list by room, with the time you estimate to pack each room. If you had planned 3 hours to pack a child's room and it ended up taking 5 hours, you will have to revise upwards the estimated time for the other rooms.
It is important to leave notes for each room, so that you don't forget to take apart the bed base, for example. This will prevent you from having to put things away on moving day, which will incur more costs.
On moving day, this list will reduce your anxiety and fear of having forgotten something to do, while avoiding additional expenses
Get rid of unwanted items
We know this sounds like something you would never consider doing, but think about it. Don't let your emotions dictate what should and shouldn't go. Plus, you could make money at a garage sale or on Facebook Marketplace!
Buy good boxes
Invest in good quality cardboard boxes to save you money in the long run. Good boxes allow you to put more things inside. This will make it easier and quicker to pack goods. By reducing the number of boxes, movers spend less time carrying them.
Avoid the toilet paper boxes found at the grocery store. These boxes are very attractive because of their size, but they are very fragile and often break during moves.
When packing, use packing materials like bubble wrap and other packing supplies to protect your belongings. This investment will minimize damage during the move and save you money on replacing damaged items.
Help the movers
Usually, movers like to have customers help with the move. However, you don't want to interfere with the work either. Ask the team leader how you can help. They will usually appreciate anything you can do to make their job easier.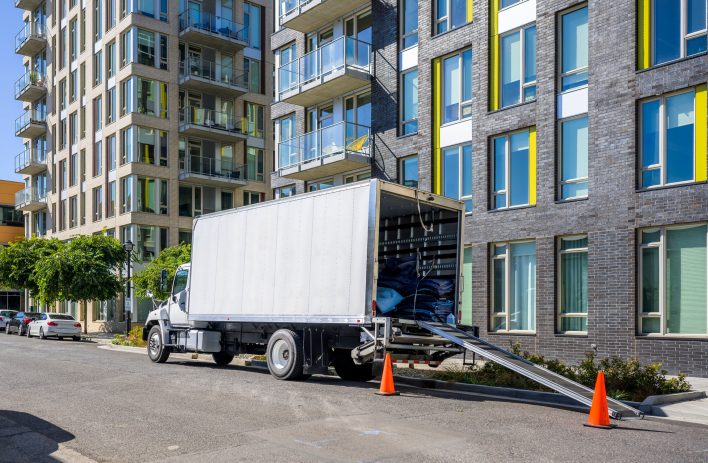 Reserve space for truck parking
If you live in the city or in an apartment, it's a good idea to park your car in front of your building. This will ensure that the truck will be able to park close to the door. This will avoid wasting time contacting the neighbors to move their vehicles. The closer the truck is to the door, the faster the move.
Remove bed bases and other furniture
Your furniture may not fit through the door or up the stairs. It is also highly recommended to remove the legs of the furniture. This allows them to fit through openings that would otherwise be too narrow.
Make room for the mover
Don't stack all your boxes near the door or in a hallway, as movers will have a hard time getting around large pieces like furniture. These are often the first things to enter the truck.
Also, remove your stair railing. This will help the movers get around better and carry the large furniture.
Avoid traffic
If you're moving after 5 p.m., it's a good idea to let the movers know. This will give them time to come earlier and avoid traffic, which increases their hourly rate. It's best to move on the weekend to avoid traffic jams, which end up costing you money.
Choose a company you can trust
Moving is one of the most difficult steps in life. Choosing a company you can trust will reduce your anxiety, it's priceless!
Hiring a professional moving company you can trust will not only reduce your anxiety but also save you money in the long run. A professional company will have the right moving truck, equipment, and moving insurance to ensure your belongings are well protected.
There are a number of ways to save money on your move. But it's important to understand that these suggestions will only work if you plan your move ahead of time. Planning and being organized will also help you avoid additional expenses.
Looking to hire a mover? Contact us for a quote!