Warehouse in Saint-Jérôme - Laurentians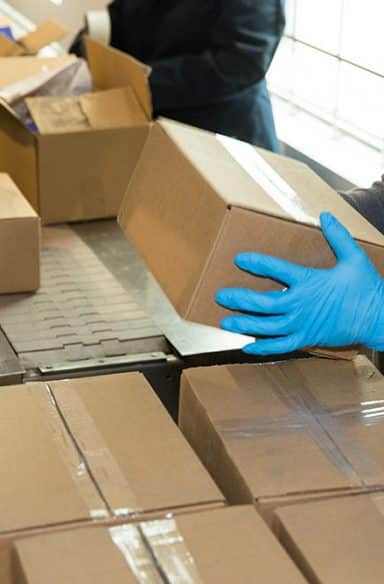 Residential storage
Secure warehouse with controlled access
We have 50,000 square feet of space inside our climate controlled storage buildings.
You can store your goods for short, medium or long term.
You are between two residences during a construction project?
Are you temporarily subletting your home without the furniture?
You are leaving your spacious residence and there is not enough room in your condo?
To temporarily compensate for a lack of space, our heated and secure storage facility located in Saint-Jérôme offers you peace of mind.
We also store your seasonal items such as:
Car
Motorcycle
Boat
Snowmobile
Outdoor furniture
With our transportation service, we can pick them up at your home and transport them directly to our warehouse.
Flexible residential storage packages
To facilitate the unloading of goods, we have a loading dock and all the necessary equipment for loading and unloading. Our warehouse clerks take care of everything on site.
We offer several storage packages, depending on your needs:
Per pallet
Per square foot
Monthly, seasonal or annual package
Our rates vary according to the space used. Do you have a specific request?
For all these needs, Transport W. Cyr supports you with complete and integrated transportation, packaging, and storage services. Call us at 450-432-2277 or write to us without delay.
Commercial Storage
Take advantage of our commercial storage solutions to store your commercial inventory indoors, in complete security, in a heated 50,000 square foot building.
Whether it's storage space by the square foot or pallet storage, our different formulas are flexible:
Pallet storage service
Storage service per square foot
Container storage service
Storage with or without handling
Security camera and sprinkler system
Access limited to authorized personnel
Accredited by the Canadian and American customs standards (CTPAT)
We can store your commercial goods on a short or long term basis.
If you wish, you can take care of the handling of your goods yourself. To do so, we provide you with all the necessary equipment:
Dock for receiving goods.
Forklift truck
Hydraulic handling equipment
Electric stairlift
Packaging equipment
Wrapping paper
Bubble wrap
Boxes
Our business storage units are perfect for things like small businesses and retail stores that need extra storage space for inventory and equipment. With convenient locations, you can easily rent a storage unit that meets your needs.
Take advantage of our worry-free service: pick-up, transportation and storage
So that you don't have to worry about anything, we can pick up and transport your goods to our storage locations. We can also provide you with all the necessary materials to pack and protect your belongings:
Boxes of all sizes
Wardrobe boxes
Bubble wrap
Protective covers
Inventory management and logistics (3PL)
From our warehouses directly to your customers
We also offer a turnkey inventory management service for small, medium, and large businesses. Our team prepares your orders, and we ship your merchandise where you want it!
Handling
Inventory management
Order preparation
Shipping
We take care of shipping small packages with the carrier of your choice: Fedex, UPS, DHL, Purolator, etc. For larger shipments, we can use our own trucks.
Storage of seasonal items for restaurants and businesses
Your business has seasonal inventory and equipment, and you don't have enough space for storage during the winter? We'll pick it up, store it, and put it back in place when the weather is nice.
Warehousing solution for online business
Take care of the sales, we'll take care of the rest!
You sell online and don't have the space to store your merchandise? A cost-effective solution for E-Commerce?
Save time and money
Reduce your operating costs
We take care of the preparation of your packages and distribute them all over the world.
Delivery
Regional
National
International (Private carrier available for USA)
We have been proudly serving established customers in Canada, the United States and overseas for over 30 years.